Grant writing- 9 tips to successful application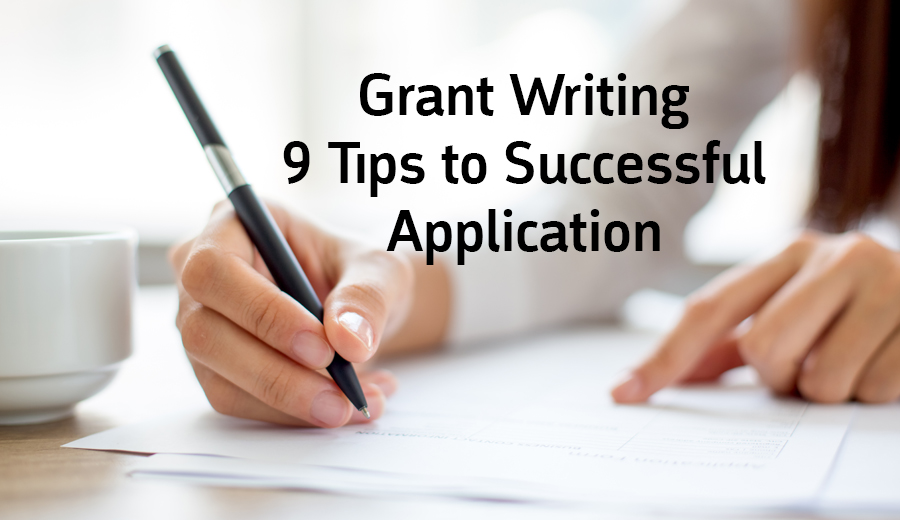 Grants generate a tremendous opportunity by providing funding for companies and organisations to assist and support them in changing the world for the better, however grant writing is not easy and a great grant writer just doesn't grow on a tree. Unfortunately, grants can be a challenge to win, and can involve a great deal of work. Funding body grant managers receive countless applications for each grant, so the way a grant is presented can make or break an application. The following 9 tips will assist a grant writer to submit the best possible application for their company or organisation.
Capture the reader's imagination & attention
A grant writer makes sure their application stands out by focusing on developing a powerful description of the company model, community impact and the problems the grant will assist in resolving.
There is no magic formula
No two grants, expectations, requirements or funding bodies are the same. Neither are the companies and organisations seeking the grants, therefore, no two grant applications are the same. Each grant must be considered, research and prepared as a unique application specifically focused on the company or organisation the grant application is being written for.
Try to build relationships
Funding bodies have, in the past, taken requests for contact via email or phone, from those who are considering applying for a grant. This may not necessarily carry any weight in the application process but does go towards building a relationship with the funding body. This relationship can help in getting feedback about your application as well as helping as you move forward.
Make sure your application makes sense
One of the biggest mistakes made on grant applicants, is grant writers putting together an application that is incoherent and doesn't make sense. A large portion of a grant application is an opportunity to presentation of the company or organisation's work and outcomes, and it doesn't look good if it isn't coherent.
Be realistic
A grant application needs to be realistic about the company or organisation's goals. It is vital that the grant writer honestly assess whether their company or organisation can accomplish the conditions of the grant, given their size, capacity, and other resources. The grant writer can then tell that story in the grant application.
Do your homework
The best thing a grant writer can do before writing a grant application is look at the other companies and organisations who are being awarded by the same funding body. This gives the grant writer insight into what kinds of organisations will be successful in receiving funding and which requirements are being meet.
Practice makes perfect
When it comes to grant applications, grant writers are bound to get better with experience. Even experienced grant writers should think about getting feedback from peers before submitting to assess whether it resonates with the reader.
Search for grants by sector & geography
The best way to narrow down the search for grants is by sector and geography. This helps to avoid the overwhelming aspect of seeking for any eligible grants. Search for grants that pair up with the issue areas the company or organisation focuses on, while keeping in mind, the geographic boundaries that the company or organisation works in. Consider enlisting a location specific grant writer. An application for a Sydney based grant would be suited to a grant writer Sydney. A grant writer Sydney will have local knowledge and more than likely have experience with grants in similar fields.
Get help
Help is available with writing grant applications. Red Tape Busters has grant writers who specialise in assisting companies and organisations submit high quality grant applications. We have a Grant writer Sydney, Grant writer Melbourne and a Grant writers Brisbane available but in reality our grant writers cover the entire country.