Job seeking in difficult times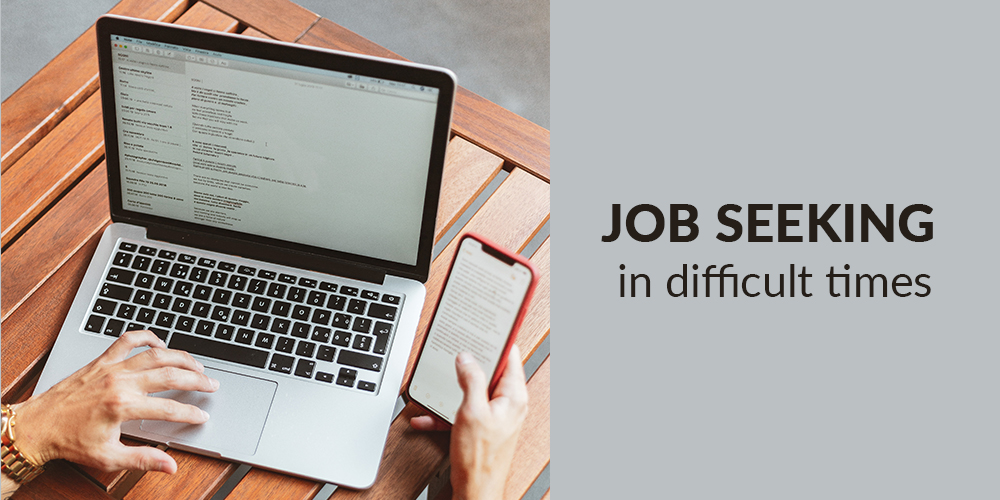 With the COVID 19 situation job seeking can be even more stressful than usual so there are a few things the job seeker can do to increase their chances of landing their dream job.
When job application writing ensure you individualise your resume and cover letter. Carefully peruse the provided job description and selection criteria and use the key words you identify in there within your resume writing and cover letter writing. I find it useful to print out a copy of the job advertisement and use a highlighter to highlight those key words then match them to the job application documents.
Ensure your documents are legible and easy to read. Choose a font and format that are simple and look professional. Try and use dot points to add short factual descriptions within your resume rather than large blocks of text. This will appeal more to a time poor HR manager or employer who has to read through large numbers of applications.
Use a header including your name, document type, and page number on every page so your documents are easy to keep together. For example, Resume of Jane Smith. Check your resume, cover letter and selection criteria for spelling and grammar mistakes.
When it comes to job seeking the interview is your chance to shine. Be prepared!
Rehearse the answers to those tricky questions such as "Why did you leave your last job?" "Why do you want this role?" "Where do you see yourself in 5 years?" Being prepared in your mind can assist you to feel confident and comfortable answering. There are many websites that list example questions – some specific to your industry so put some time and effort into preparing yourself – an interview after all is exactly about you answering questions.
The other dreaded question is often "What are your salary expectations?". Quite often we are not sure how to answer this question – we don't want to price ourselves out of the potential job and nor do we want to be employed at a significantly lower salary than we expect as that will immediately tarnish our experience and lead quickly to dissatisfaction with your shiny new position. With the overwhelming amount of information available online these days it is fairly simple to have a general idea of the fair market value for every role you apply for. This allows you to answer the question without stammering or prevaricating. Let them know you are open to negotiation but don't undersell yourself either.
In our current situation where interviews can be scheduled on Zoom or Skype think carefully about where you will set yourself up if you have an online interview so that your presentation is professional and demonstrates respect for the interviewer.
Setting yourself up on your bed, in your bedroom or in front of your alcohol collection is not going to make a good impression. Once you have found a suitable area for your interview make sure you won't be interrupted by household members or pets. Fully charge the technology you will be using throughout the interview or connect it to a power source. Running out of power mid interview is not going to win you any jobs. Dress professionally -it is still a job interview even if it is via remote access. Be prepared with a paper copy of your resume, cover letter and selection criteria, pen and paper to take notes and a glass of water. if you are not using your phone put it on silent.
Do your research about the hiring company prior to your interview. They want to know how you will enhance their company so knowing their vision, values, philosophy, priorities etc will enable you to demonstrate how you align with them.
Be ready, be confident and be professional and you will have a better chance of success in the job application process.
Red Tape Busters has professional consultants who are experienced job application writing and can help you apply for that dream job. With job application writers Sydney, job application writers Melbourne, job application writers Brisbane or anywhere Australia wide, Red Tape Busters can help you today. Don't let that job get away.