9 Top Tips for Winning Government Tenders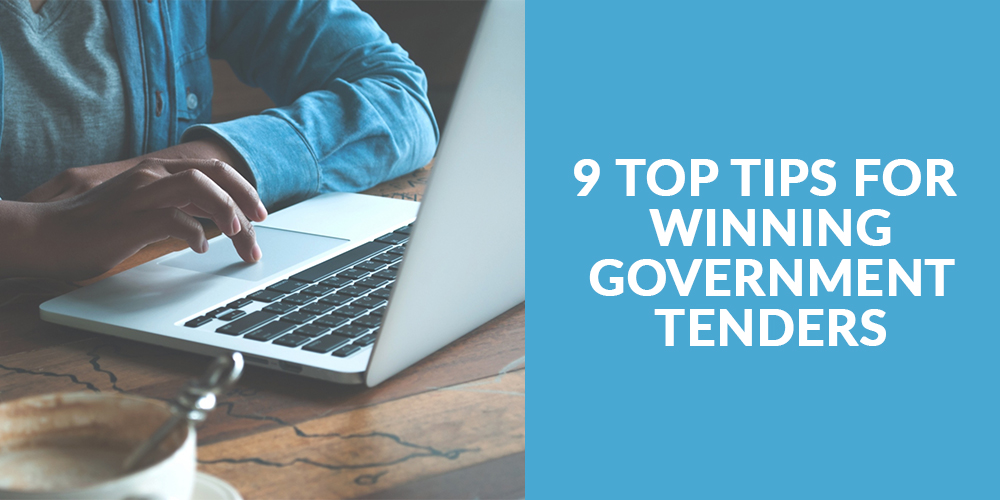 Tender writing is a process that requires knowledge and expertise, and it's no surprise that many companies struggle to win government contracts. To ensure success, it's important for tender writers to understand the nuances of writing winning tenders. Drawing on the expertise of experienced tender writers, this guide will provide you with insights into what it takes to create a winning proposal.
Tip 1: Understand Requirements
As tender writers, understanding the requirements of the tender and evaluation criteria that will be used to assess your submission is key in securing a bid and having success in the lucrative world of government tenders.
Before you get started on your proposal, take some time to familiarize yourself with all relevant materials such as guidelines and policies put forth by the issuing organization. These documents will provide you with details on what type of information needs to be included in your submission as well as how it should be presented (i.e., formatting).
Tip 2: Meet Deadlines
Tender writers need to make sure that they keep a close eye on the tender timelines from when it's first released until submission day. It's important to stay ahead of the game by breaking down tasks into manageable chunks and giving yourself enough time to complete each step in full detail. Make sure you give yourself enough time in advance for proofreading, as this is critical for submitting an error-free bid that stands out from the competition.
Tip 3: Research the Competition
Writing a successful government tender is a little like playing chess – it's all about planning ahead and making sure you keep one step ahead of your competition. To really stand out in the competitive tender process, one should take the time to research what your competitors are doing. Use this knowledge to highlight any unique features or benefits of your products or services that differentiate you from your competitors.
Tip 4: Identify Your Strengths
Identifying what else makes your business unique can help you stand out from the crowd when tender writing for government tenders. Ask yourself: What does my business have that others don't? Make sure you highlight these factors in your tender application. It could be anything from having certain qualifications or skills, having better customer service than competitors or even being more cost-effective than others in the industry—whatever it is, make sure it's clear in the tender application so that potential clients know exactly what sets you apart from everyone else.
Tip 5: Tap into Professionals
A quality tender writing submission needs to be well written, detailed and follow all necessary guidelines set by the awarding body. A good tender writer will have both knowledge of the industry and proven experience in writing successful tenders. Consider utilising an experienced tender writer to give you a much better chance of getting through to the next stage of selection. They will be able to ensure that your proposal contains all relevant information while keeping it concise and punchy enough to stand out from other applicants.
Tip 6: Leverage Technology
Leveraging technology can help put your business at the forefront and increase your chances of success when bidding for government tenders. In today's digital age, there are plenty of technological tools that can help streamline the tender writing process. Tender writers should consider using software such which provides online access to public sector contract opportunities worldwide. These services allow you to search through hundreds of tenders quickly and easily so you don't miss out on any potential opportunities. They may also include helpful templates that make it easier to write up a compliant response tailored specifically for each individual tender.
Tip 7: Tailor Your Submission
The key to successful tender writing is to tailor each submission to the specific tender you're bidding for. Every government request has different requirements and criteria that need to be addressed for your offer to be successful. Tender writers should take the time to read through all of these details carefully and make sure that their bid meets the specific needs and requirements of the government agency issuing the tender before submitting.
Tip 8: Demonstrate Past Performance
Getting your foot in the door when it comes to government tenders is no easy feat. With so much competition, and so much at stake, it's important to make sure your tender writing stands out from the crowd. One great way of doing this is by using references and testimonials from former clients who have benefited from your services and can demonstrate the quality and reliability of your products or services.
These reference letters and testimonials can serve as proof that you mean business – after all, there's no better endorsement than one from a previous customer! Not only do they provide potential customers with a tangible example of how you can help them out, but they also demonstrate that you are reliable and trustworthy. As such, these references should be prominently displayed on any tender you submit to the government.
Tip 9: Consider partnering
Many businesses are now considering partnering with other companies or forming a consortium to increase their chances of success when tendering for government contracts. By joining forces with other organisations, small businesses can pool resources and capitalise on each other's strengths to create more compelling tender applications – which increases their odds of being successful
Conclusion: Secure Your Success
With these 9 tips, you can ensure that you have your best chance at standing out and succeeding in the tender process. Remember to thoroughly research the opportunity, review the evaluation criteria, and create a well-crafted proposal that speaks to the client's needs. Take the time to ensure that all the information provided is accurate and timely, as this could make or break your tender application. Above all else, be sure to follow all the guidelines set out by the government authority.