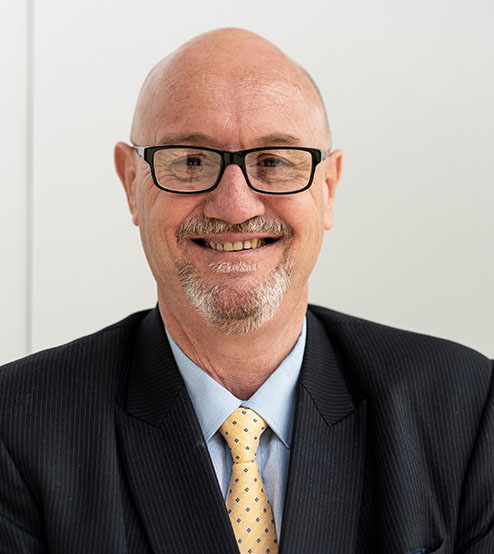 David Akers
Professional Consultant
David Akers is the Managing Director of Blackwood Strategy Services, a specialist people and strategy agency. A core part of David's consulting work is to help organisations align strategy and funding.
David established Blackwood in 2022 after a distinguished three-decade career in senior management in the higher education sector and the Australian Public Service (APS). A hallmark of his career was funding acquisition. With Blackwood, he focuses on Commonwealth Government funding schemes and lives and works in Canberra.
David held the following executive positions over the past 20 years:
Assistant Director & Director, Higher Education Group, Department of Education, Science & Training (DEST), 2002-2007.
Executive Officer to the Vice-Chancellor & Manager, Government Relations, Australian National University (ANU), 2007-2011.
General Manager, ANU College of Asia & the Pacific, 2011-2014.
General Manager, ANU Joint Colleges of Science, Health & Medicine, 2014-2019.
Executive Director, Faculty of Engineering & IT, University of Melbourne, 2019-2020.
In these leadership roles, David established a strong track record of success in leading and developing Government grant and tender bids, including the following highlights:
Major funding programs:
Director of the Workplace Productivity Program (WPP) at DEST – allocated $114M in competitive grants in 2006-2007.
Won an Education Investment Fund (EIF) bid of $110M to build the new Research School of Chemistry (RSC) at ANU, 2009.
Won an Education Investment Fund (EIF) bid of $65M for investment in the Giant Magellan Telescope (GMT) and the Advanced Instrumentation Technology Centre (AITC) at Mt Stromlo, ANU, 2009.
Won a Health & Hospitals Fund (HHF) bid of $60M for the infrastructure renewal of the John Curtin School of Medical Research (JCSMR) at ANU, 2010.
Other successful funding programs:
Commonwealth Diversity Fund education innovation grants in Health, Engineering & Asian Languages, ANU, 2009-2011
Commonwealth International funding programs, ANU, 2012-2014 (eg, New Colombo Plan scholarships – won approximately $150K per annum in student support fund bids).
Indigenous Training and Education programs, ANU & the University of Melbourne, 2013-2019 (egs, established the inaugural National Indigenous Summer School in Science & Engineering; designed and funded the ANU Science Indigenous Apprenticeship Program, with the first 4-year trained apprentice due to complete in 2022).
David has a wealth of experience in strategic planning processes. He works with organisations, large and small, in developing their strategic plans, while providing high-quality drafting services for documents in development. David also brings his skills in grant getting to the strategy table, providing specialist grant and tender writing and client liaison for Government tenders, industry grants, research grants and education grants. He works exclusively with Red Tape Busters in this part of the Blackwood business: https://redtapebusters.com/